KIDS' ZONE
SOUTHEAST VENTURA COUNTY YMCA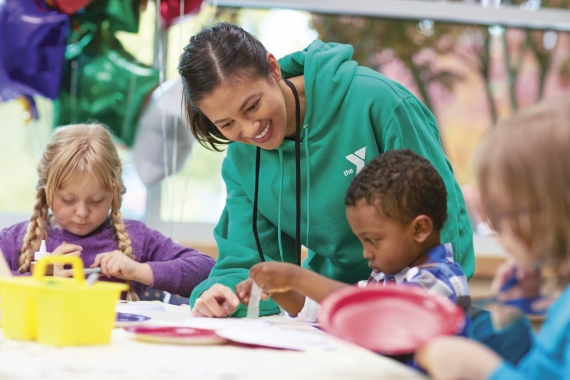 KIDS' ZONE
We know our Y parents are eager to exercise at the Y while their children play in a fun, safe environment! As we continue to navigate the challenges and costs associated with the COVID-19 pandemic, we're thrilled to be able to offer our members options for Kids' Zone at Yarrow Family YMCA, with enhanced safety and cleaning protocols to provide the safest environment possible.

We are currently working to open Kids' Zone at Simi Valley YMCA! Check back soon!!
YARROW FAMILY YMCA
31105 Thousand Oaks Blvd.
Westlake Village, CA 91362
818.707.9622
KIDS' ZONE HOURS:
MONDAY - FRIDAY
8:00am - 12:00pm
 
Reservations are no longer required for each child to be dropped off in Kids' Zone. Staff will be able to accept any children at any time as long as there is space available.

There is a one hour time limit per child. Space is limited. 
If your child is 2 years old and older, a mask must be worn while indoors at all times.