YOU BELONG AT THE Y!
SOUTHEAST VENTURA COUNTY YMCA
JOIN TODAY AND DON'T PAY UNTIL JANUARY 1, 2022!

When you join the Y, you belong to a place where:
Parents find a safe, positive environment for children to learn, grow and thrive.
Families come together to have fun and spend quality time with each other.
Teens develop confidence and learn what they can achieve.
Adults connect with friends, pursue interests and learn how to live healthier.
Communities thrive because neighbors support each other and give back.
We build relationships that further our sense of belonging and purpose.
Everyone is welcome!
The Y is a nonprofit like no other. When you join the Y, you join our cause!
 
A MONTH ON US - OUR GIFT TO YOU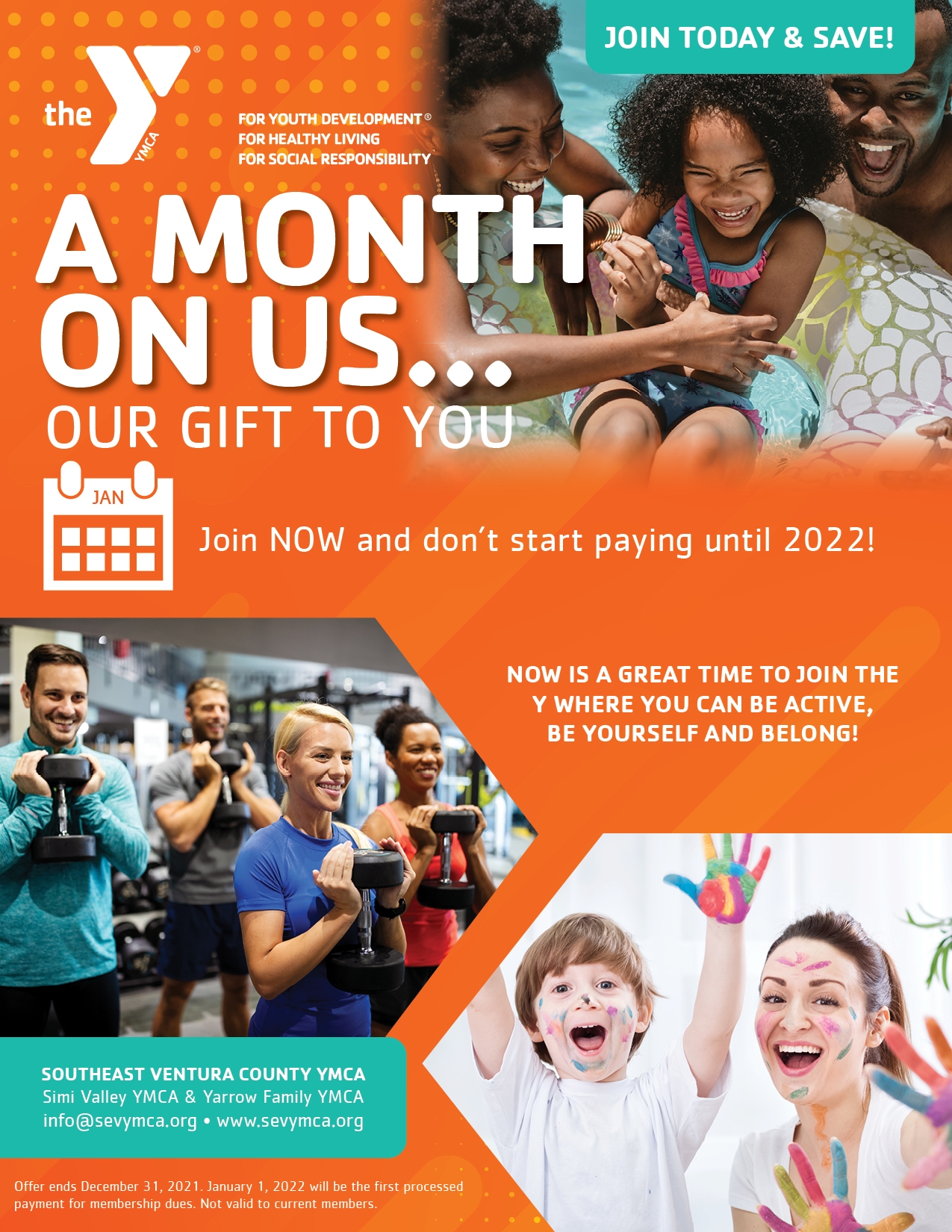 Indoor Lap Pool
Indoor Warm Water Pool
Aquatic Group X Classes
Indoor Fitness Facility
Outdoor Fitness Facility
Group X Classes
Enrichment Classes
Basketball Gym (Yarrow Only)
Pickleball (Yarrow Only)
YMCA Member Clubs
Virtual Group X Classes
Virtual On-Demand Library
Kids' Zone (Currently Yarrow Only)
Member Program Rates
Personal Training (added fee)
Small Group Training (added fee)
Nationwide Membership
Virtual Group X Classes
Entire Virtual On-Demand Library