LIFEGUARD CERTIFICATION COURSE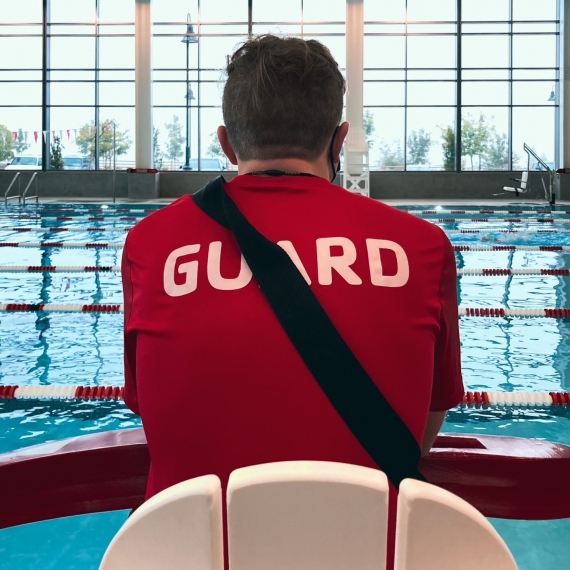 REGISTRATION OPEN!
NEXT SESSION DATES:
May 6 & 7, 2023
Saturday & Sunday
9am - 7pm
Age Requirement: must be 15 years to complete the course and 16 years old to work for the Y.

Location:
Yarrow Family YMCA
31105 Thousand Oaks Blvd.
Westlake Village, CA 93021

Cost:
$250
This is a blended learning course with an online component to be completed prior to the start of the in-person class. Red Cross is a nationally recognized lifeguard certification. It includes CPR/AED & First Aid Lifeguard Certifications. This course will teach skills through blended learning, providing knowledge to prevent, recognize, activate EAP, provide care, tend to injuries until EMS takes over.
2023 TENTATIVE FUTURE COURSE DATES
These dates are tentative and subject to change.
April 8th & 9th
May 6th & 7th
July 8th & 9th
September 9th & 10th
October 14th & 15th
Registration for the next course begins the following Monday after the course dates.
REGISTRATION/SIGN UP INFORMATION
Program Participants and Guests:
Are you a current or past Program Participant? If so use your phone number to access your online account. If you cannot remember your password or haven't set one up yet, please click forgot password to get an access code emailed or text to you.
Not a Y Member? Non-Members pay no membership or joining fees and have access to most Y programs as Program Participants. To register you will need to set up a free non-membership account and you can begin your easy online registration:
STEP 1: Select the program location from the childcare option you are looking at.
STEP 2: You will be taken to our online portal for registration.
If you are already a MEMBER please sign in by clicking Log-In in the top righthand corner using the phone number associated with your membership.

If you are registering as a NON-MEMBER, click the link in the top right corner that says, "SIGN UP"
STEP 3: ON THE NEXT SCREEN, SELECT the membership option that you would like to register for.
STEP 4: Non-Member registrant only: CLICK TO SELECT THE NON-MEMBER MEMBERSHIP TYPE.
STEP 5: COMPLETE THE INFORMATION FORM WITH YOUR CONTACT INFORMATION. At the bottom of the screen, you will be able to save your non-member record with the option of adding any additional adults or children for whom you will be registering. Once you have finished adding additional individuals to your account, click next.
STEP 6: ENTER AN EMAIL AND SELECT A PASSWORD TO COMPLETE CREATION OF YOUR Y ONLINE ACCOUNT. You can now begin to search and register for programs!
QUESTIONS? Please call our branch location numbers listed below and they should be able to assist you! View branch hours HERE
Y LIFEGUARD JOB HIGHLIGHTS
The Y hires staff age 16+

Flexible shifts to accommodate activity schedules

Swim Lesson instructor training provided

Lifeguard Certification Reimbursement** (value: $250)

$50 hiring bonus

$150 retention bonus after 90 days
**Reimbursement for LG certification course is available upon:
Completing a successful 3 months of employment

Positive performance reviews
*Completion of LG certification course does not guarantee employment with the
Southeast Ventura County YMCA.
REIMBURSEMENT
*Reimbursement for LG Certification course is available upon:
- Completing a successful 3 months of employment
- Positive performance reviews
EMPLOYMENT
Completion of this LG Certification course does not guarantee employment with the Southeast Ventura County YMCA.

JOB OPPORTUNITIES
INTERESTED?
Are you or someone you know interested in becoming a lifeguard or learning more about the program? Click on the link below and join our interest list and someone from our team will be in contact with you.