4TH ANNUAL GALA
CANCELLED
Citing the growing number of COVID-19 infections throughout the area, the Southeast Ventura County YMCA has decided to cancel its 4th Annual Gala that was set for Saturday, September 18 at the Four Seasons Hotel in Westlake Village.
"After careful consideration of the rising uncertainty of the pandemic, our board and staff have decided to cancel our gala for 2021," says Ronnie Stone, President/CEO of the Southeast Ventura County YMCA. "We look forward to hosting an in-person event in September of 2022."
Despite canceling the event, the Y's mission continues.  The Y encourages the community to continue supporting the Y.  Every dollar raised provides vital funding to individuals and families in need.  To donate, please visit www.sevymca.org/mission.
The Southeast Ventura County YMCA is a nonprofit organization dedicated to building positive relationships, impacting lives and strengthening the community through youth development, healthy living programs and social responsibility. It serves the Conejo Valley, Simi Valley, Westlake Village, Oak Park, Agoura Hills and Moorpark through its three branches.
WHY SUPPORT THE SEVYMCA GALA?
FIND MY GENIUS SUMMER PROGRAM:
To guarantee all children in our community realize their full potential, the Southeast Ventura County YMCA is committed to reducing summer learning loss through a free five-week summer program for low- and moderate income students who are not reading at grade level. Our program provides academic instruction, healthy meals, physical exercise and enrichment opportunities for these students. When every student returns from summer break ready to start the school year, all of our children achieve more.
Third-grade reading skills predict high school graduation. Students who read proficiently by the third grade are four times more likely to graduate than those who do not.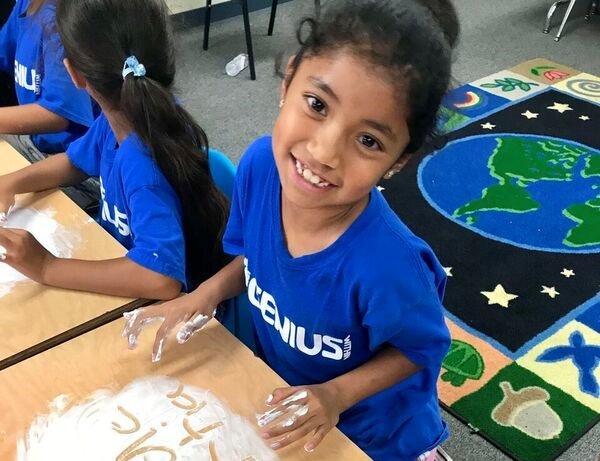 SEVYMCA
The Southeast Ventura County YMCA builds relationships, impacts lives and strengthens our community through youth development, healthy living and social responsibility.

HOW WE DO IT:
There is no other nonprofit quite like the Y. That's because in communities across Ventura and Los Angeles Counties, we have the presence and partnerships to both promise and deliver lasting personal and social change.
The Y is community centered.

The Y brings people together. We connect people of all ages and backgrounds to bridge the gaps in community needs.

The Y nurtures potential. We believe that everyone should have the opportunity to learn, grow and thrive.

The Y has local presence and national reach. We mobilize local communities to affect lasting, meaningful change.