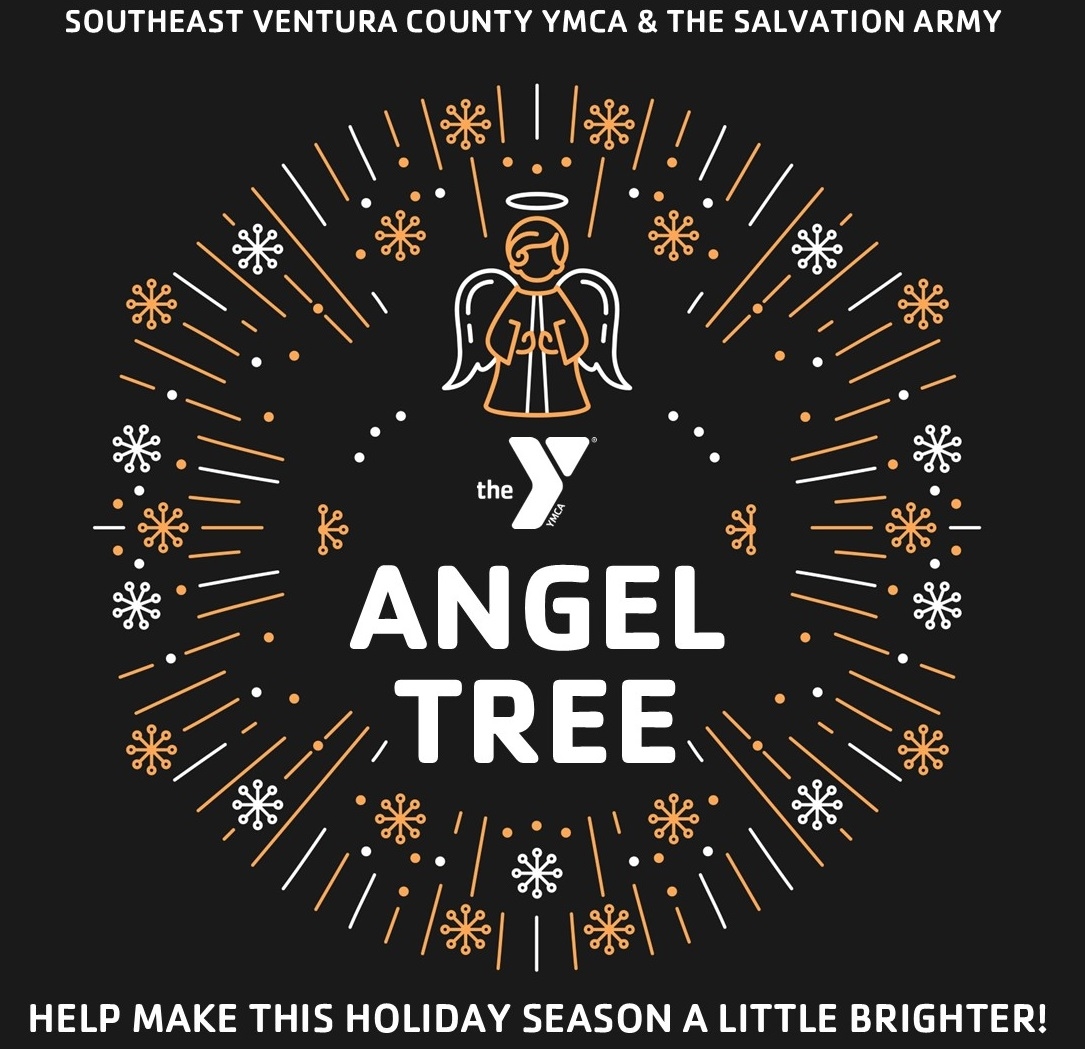 SOUTHEAST VENTURA COUNTY YMCA & THE SALVATION ARMY
ANGEL TREE
November 20 - December 12
Help make this holiday season a little brighter!
 
* PICK A NAME FROM THE TREE IN THE LOBBY *
* CHECK THE NAME OUT WITH OUR FRONT DESK *
* YOU WILL RECEIVE THAT CHILD'S INFO & WISH LIST *
* BRING YOUR UNWRAPPED GIFT(S) BY DECEMBER 12 *

Simi Valley YMCA & Yarrow Family YMCA
Contact us at info@sevymca.org with any questions!
 
We are also looking to collect wrapping supplies. Anything would be greatly appreciated. Thank you!